WHAT IS ROADWORTHY?
Before selling, transferring ownership or re-registering your vehicle, it must be deemed roadworthy by VicRoads, ensuring that its next owner isn't buying or driving an unsafe car.
South City Automotive is a VicRoads accredited vehicle tester, and can conduct the roadworthy inspection necessary to have your vehicle issued a Roadworthy Certificate and cleared for use on the road.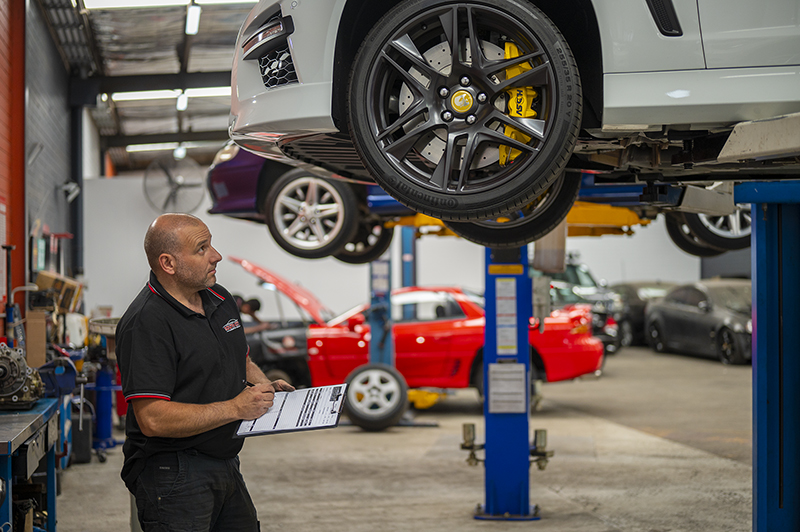 WHAT DO I NEED TO DO?
Book your vehicle in for a roadworthy inspection by giving us a call or email, or visit our workshop on Gladstone St in South Melbourne and talk to one of our friendly staff.
Bring your vehicle in for the inspection along with your drivers licence. A licensed vehicle tester will be on hand to inspect your vehicle.
If the vehicle passes the inspection a Roadworthy Certificate will be issued. If your vehicle fails the first inspection, we will provide a list of items that will need to be rectified for the certificate to be issued, along with a quote of the repair costs required.
Repairs are to be carried out and vehicle re-presented within 7 days. While you may use any workshop you wish, our team would be more than happy to make the repairs for you.
Make a booking for a re-inspection.
If the repairs are satisfactory, a Roadworthy Certificate will be issued.
When selling your vehicle, a Registration Transfer form is required. It can be found on the VicRoads website or via this link: Registration Transfer Form